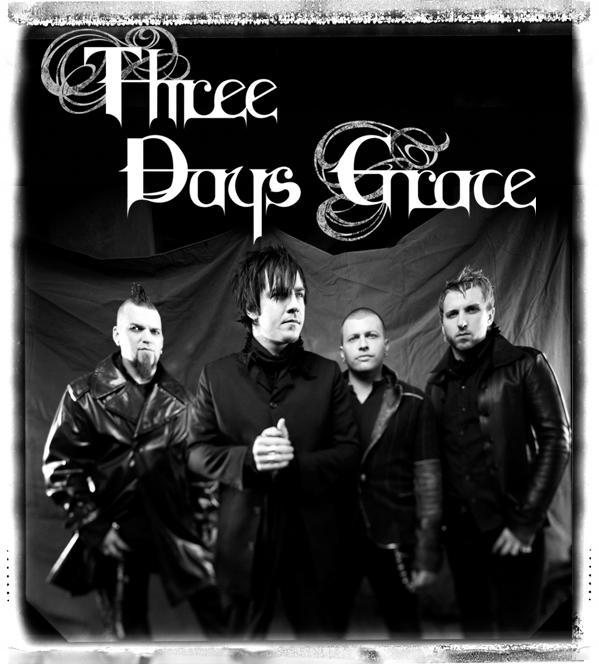 Three
Days Grace (aussi appelé 3DG ou TDG) est un groupe de rock canadien
formé en 1997.Le groupe est composé de Adam Gontier, Neil Sanderson,
Brad Walst et Barry Stock.
Discographie
1. 1995: Wave of popular feeling
2. 2003: Three days grace
3. 2006: One-X
4. 2008: Live At The Palace (DVD Live)
J'ai pas vraiment d'album d'eux mais beaucoup de chansons téléchargées.
Est ce que vous connaissez? Est ce que vous aimez?